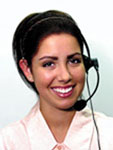 PDQ Automatic
Transmission Parts, Inc.

• Complete Line of Rebuilt Transmission Parts
• 50 Years Transmission Industry Experience
• Master Overhaul Kits for The Professional
• Committed to Auto Repair Shops in the USA
Our Team shares the common goal of serving the automotive transmission repair service industry. We provide premium quality remanufactured torque converters and carry a complete line of transmission replacement parts.
We work in an industry of problem solvers. Our customers are at their best when they are faced with a complex transmission repair job. We are at our best when we can serve our customers with the parts they need when they need them and at a competitive price.
The PDQ Team works together to help our customers succeed. We understand that our customers are working under time and workflow constraints. And that's why we deliver the parts you need when you need them. ...back