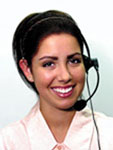 PDQ Automatic
Transmission Parts, Inc.

• Complete Line of Rebuilt Transmission Parts
• 50 Years Transmission Industry Experience
• Committed to Auto Repair Shops in the USA
• Sacramento / San Jose / San Francisco Bay
• California / Washington / Oregon / Nevada
We are a remanufacturer of quality rebuilt torque converters and distributor of automatic transmission repair replacement parts, rebuild kits, shift solenoids, overhaul kits, valve body kits, transmission switch, sensors, clutch box kits, updates, planetary gears, drums, new pump,solenoid, band servos, transmission tech manuals and specialty tools for professional rebuilt transmission shop service technicians and the automotive transmission repair aftermarket.... For over fifty years we have the reputation for providing the highest quality new and rebuilt diesel high output torque converter with all the updated heavy duty transmission parts and components for professional transmission repair service shops and technicians the world over. PDQ continues to support our industry through dedication,integrity stability, quality and consistency. more...

To learn about the PDQ Advantage Click Here





For a tour of the PDQ Factory Click Here