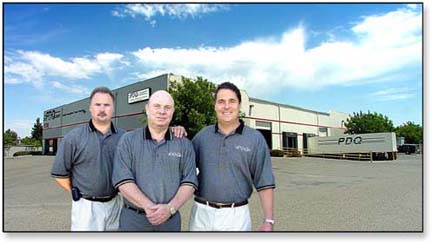 History in the Making
John G. Hicks Sr. Founder
While working for a nationally recognized automotive parts distributor, "John Sr." and a local transmission shop owner realized that they could capitalize on the lack of parts distribution to the transmission repair industry.
They seized the opportunity in 1965 by starting a transmission parts supply house in San Jose, Ca. In 1976 PDQ began to remanufacture torque converters in Sacramento, Ca. and this brought two of John's sons into the business, John G. Hicks Jr. (President) and Tracy L. Hicks (Vice President).
Today, PDQ is a leading remanufacturer of torque converters. Their highly skilled production team builds quality torque converters utilizing state of the art equipment and following quality control standards unmatched in the industry. The specialized technical staff is proactive in monitoring and identifying the latest torque converters and products.
The entire organization works together to ensure a strong lasting relationship with its customers. Services include a comprehensive product line of transmission drive train components.
PDQ has entered into separate strategic relationships with distributors across the United States to support the deployment of PDQ torque converters in new and existing regions with agreements to market and resell PDQ converters to their customers.
PDQ's history has been marked with success by their commitment to providing the best service, technical support, and identifying with their customers and employees needs in the transmission repair industry.